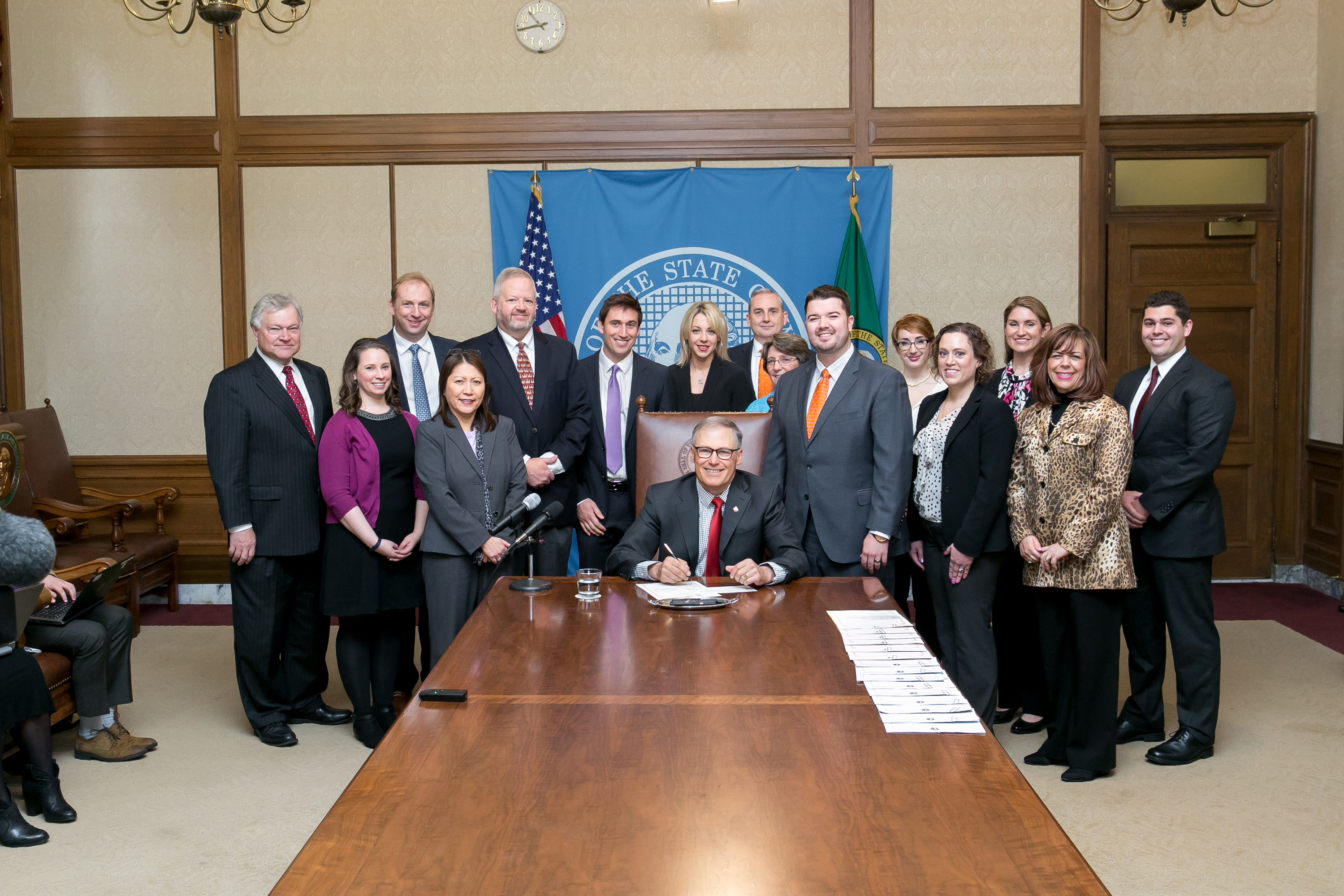 The Carney Start-up team, joined by Mel Sorensen and Tanner Hockley, attended the bill signing of House Bill 1593 by Governor Inslee.  HB 1593 simplifies Washington's Securities Act for small securities offerings made by startup companies.  Suggestions for the bill were made to the House Business and Financial Services Committee by Joe Wallin and Danny Neuman during a committee work session last December.  Representatives Brandon Vick (R-Ridgefield) and Steve Kirby (D-Tacoma) introduced the bill to put into law many of the recommendations made by the Carney Start-up team.
About Carney Badley Spellman, P.S.
Carney Badley Spellman is about Advocacy, Strategy, Results. Located in Seattle, we are a full-service law firm committed to exceptional client service and professional excellence. Our firm serves individuals and businesses of all types and sizes. Also, our attorneys work with closely-held companies to Fortune 500 corporations in the Pacific Northwest and across the United States. Although Carney Badley Spellman's location is in Seattle, Washington, we are proud to be a part of the Washington state community and communities across the nation.