Startups and Emerging Businesses
The Carney Startup Team effectively and efficiently helps our clients turn a great idea into a product or service, and bring it to market. Whether you are a first-time entrepreneur or a seasoned startup professional, we can help you navigate your company's life cycle from inception to exit. Our services include:
Formation and structuring of new companies
Changes to existing companies to make them more attractive to potential investors
Tech licensing and commercial transactions
Employee and independent contractor agreements
Stock grants, stock options, and other forms of equity compensation
Mergers and acquisitions
Tax planning
Compliance with federal and state securities laws
Cap table management
Corporate governance
Preparing for and managing the due diligence process
Debt and equity financings, including convertible promissory notes and stock offerings
Formation of investment funds and special purpose entities
Intellectual property selection, protection and enforcement
Acqui-hire transactions
Our team members have a diversity of experience, having worked at startups, VCs, public companies, large national law firms, and boutique startup law practices. As a result, we have a unique range of perspectives to resolve your current problems, anticipate future needs, and eliminate potential roadblocks before they arise. Our clients include companies within a wide range of industry sectors:
Software
Video games
Virtual reality and augmented reality
Internet of Things
Biotech
Medical device
HealthTech
FinTech
Mobile application development
Wearable technology
CleanTech
Food and beverage
Hospitality
Cannabis
Sustainable agriculture
Social purpose companies
We also represent sources of capital, such as angel investors, VCs, and lenders. As a result, we understand the financing deal from both sides of the negotiating table.
Startup
Paralegals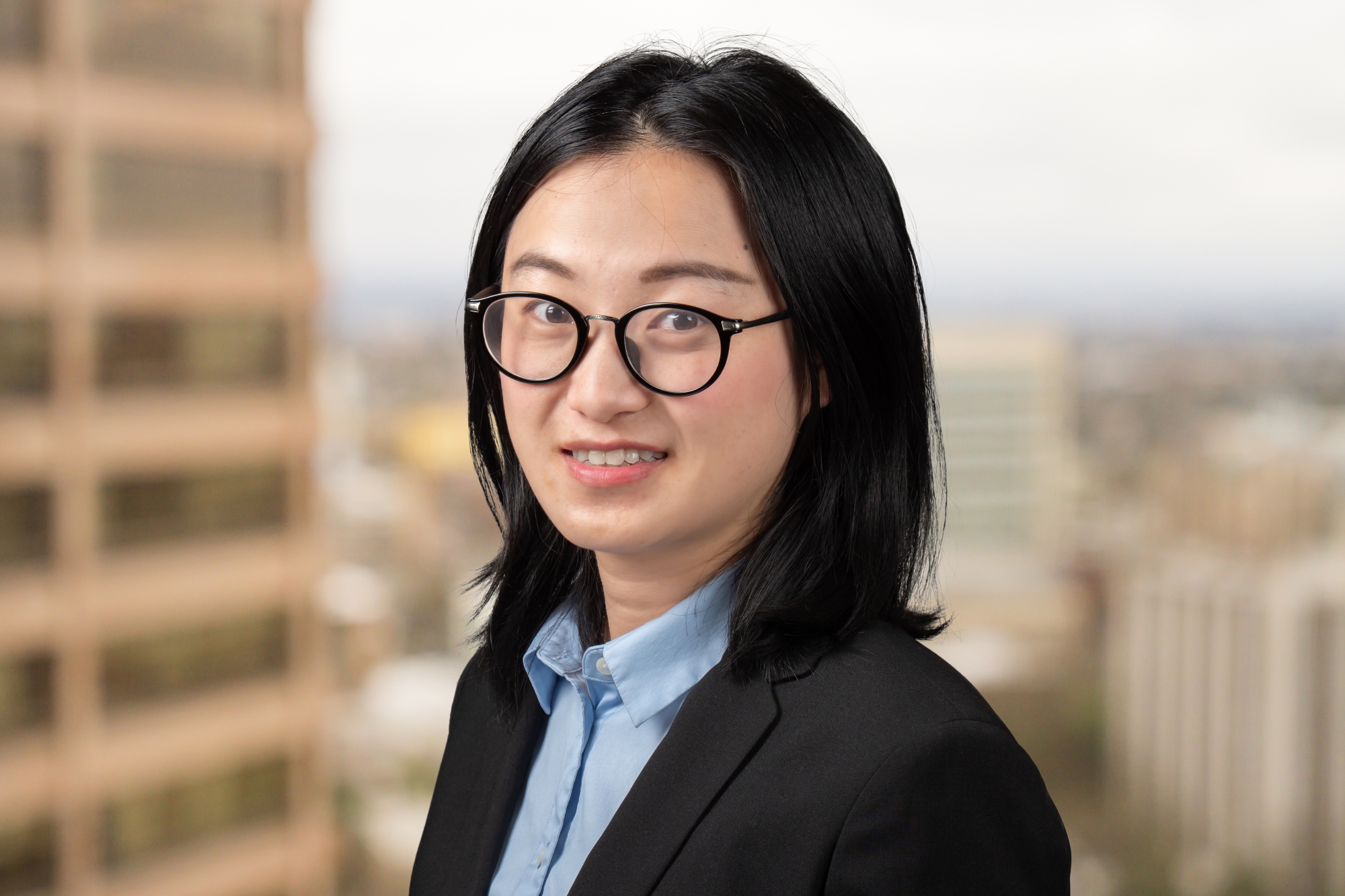 Haiyan focuses on corporate matters for startups and emerging companies. She usually assists with entity formation, securities filings with the SEC and the state regulators, drafting corporate documents and ancillary transactional documents, maintaining minute books of corporate clients, administration of equity incentive plans and more. Before joining the firm, Haiyan was working as a corporate attorney in China advising antitrust matters, private equity transactions, M&A transactions and general corporate matters for more than four years. She is a native speaker of Mandarin. Read bio.
Caroline Chen focuses on intellectual property law and corporate matters. She assists with a various range of trademark services, including trademark prosecution, renewal, protection, enforcement and docketing. She also works with clients and attorneys to form and maintain corporate entities, draft documents, assist with corporate transactions, process federal and state Form D filings, and more.  Previously, Caroline was as an associate in the transactional and commercial department of Formosa Transnational Attorneys at Law in Taipei, and gained experience while working with domestic and international clients. She is admitted to practice law in Taiwan. She is a native Mandarin speaker. Read bio.
Startups and Emerging Businesses
Attorneys