Miller Hull Partnership, a client of Carney Badley Spellman, received a 2018 national Award for Architecture from the American Institute of Architects (AIA) for its Mercer Island Fire Station 92 project.
The AIA also honored another project with a strong Miller Hull connection, the Gohar Khatoon Girls' School, with a 2018 Award for Architecture. The school, which is in Afghanistan, was a design of collaboration between Robert Hull, a found of Miller Hull who passed away in 2014, and the University of Washington Department of Architects.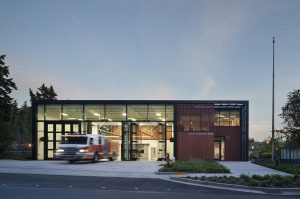 Mercer Island Fire Station 92: Built to replace an aging and seismically deficient fire station (early 1960's structure) on 13-square-mile Mercer Island, Washington, this project helps ensure the safety and well-being of its 25,000 residents. The 8,000-square-foot structure has helped develop a stronger connection to the community and mitigates the elevated energy use common among public safety facilities in the Pacific Northwest. AIA, February 2018.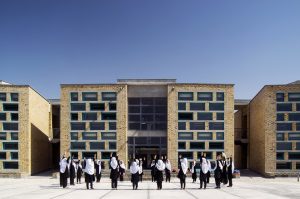 Gohar Khatoon Girls' School: Located in Mazar-i-Sharif, Afghanistan's fourth largest city, the Gohar Khatoon Girls' School is an important urban center educating several thousand girls every day. Commissioned by the Balkh Province Ministry of Education, in partnership with a U.S.-based non-profit organization, the school is integrated into the national education system expanding Afghanistan's push toward the development of women and girls and their contribution and inclusion within Afghan society. Gohar Khatoon supports this process by promoting stability, comfort, and community engagement and has become a model for other girls' schools in the country.  AIA, February 2018.
About Miller Hull: The Miller Hull Partnership is a West Coast architecture firm, with design opportunities throughout the U.S. and other countries.  Founders David Miller and Robert Hull began designing in the early 1980s; they have received many awards for their outstanding designs.  www.millerhull.com